CALL THE SHOWCASE REALTY TEAM AND…
START PACKING
Professional Service, Personally Delivered.
Built like a family, to better serve yours.
SELLER
Your Home will sell in 60 days or I'll pay you $2,500*
BUYER
If you don't love your home in 12 months, I'll sell it for free!*
AREAS WE SERVE
Uptown Charlotte
Live in the heart of Uptown. This is Charlotte's premier neighborhood for residents who prize walkable cities. Uptown Charlotte is divided into four geographic sections; First Ward, Second Ward, Third Ward, and Fourth Ward. This booming metropolitan has a little bit of everything to satisfy just about everyone. Day or night, Uptown Charlotte is jumping with excitement. And just imagine.. you can move here, buy a home here, and live amidst the doers and shakers right here in the heart of Charlotte NC.
Ballantyne ~ South Charlotte
Ballantyne is an upscale community where you can find a home on a golf course or away from the noise and city life. Put your feet up and stay a while. You can choose from condos, townhomes, single family homes to high-end Ballantyne Country Club view homes. Ballantyne is a showcase master- planned community in South Charlotte located on 2,000 acres of prime land and location. Executive, luxury, and upscale homes are available at many price points.
Myers Park
Drive down winding roads through some of the most elegant homes exuding charm with oak-lined streets. Home to nationally recognized schools, families choose Myers Park because it is minutes from Uptown with a neighborly feel. We are walking distance to parks, schools, restaurants, etc. Some of these homes and landmarks are on the National Register of Historic Places. Dreaming of living in a home full of history.. a home with a story for you to discover… find one built in the 1900s today.
4 BIG REASONS TO ASK SHOWCASE REALTY
TO SELL YOUR HOME
5,112
HOMES SOLD, WE CAN DO MORE TO SELL YOUR HOME!
30K
MORE MONEY IN YOUR POCKET SELL FOR TOP DOLLAR!
3x
FASTER HOME SALE
10,600
SHOWCASE REALTY HAS THE BUYERS!
Meet Nancy Braun
Nancy Braun, a graduate of Cornell University and SUNY Buffalo Law School, is a New York native who moved to North Carolina over 20 years ago because she fell in love with its amazing weather, vibrant lifestyle, booming economy, and warm welcome to newcomers. She was a corporate lawyer, and entrepreneur/owner of several businesses over the years. It wasn't until her move to North Carolina that she discovered a love for real estate. Nancy began her real estate career by working with a brokerage that sold real estate the same way for over 45 years. After gaining 12 years of experience with the firm, Nancy decided to start a real estate company that used technology, creativity and innovation to change the way real estate is bought and sold. Today, after using a unique system in selling thousands of homes in the Carolinas, Showcase Realty is an award-winning renowned digital marketing innovator. Nancy and the team use top marketing, strategies, technology and systems to give clients cutting-edge results, at top dollar, and in the least amount of time. With a team of over 50 agents and staff, a main office in Charlotte's South End Downtown hub, and two branch offices in Gastonia, NC and Rock Hill, South Carolina, Showcase Realty provides efficient and best-in-class real estate client services in the Carolinas. Nancy and the team have assisted thousands of real estate clients sell for top dollar, in the least amount of time.
Nancy Braun
Owner | Broker in-charge
Looking for a home?
Search Homes for Sale in Charlotte NC here
FEATURED PROPERTIES
WHAT OUR CLIENT SAY ABOUT US
Nancy and her team are highly talented and passionate about finding or selling homes in the Charlotte area. She takes the time to listen and understands all aren't just homebuyers, that are families relying on her expertise to make their new house a home! She's a true rock star!!!
Matt S.
Nancy and her team at Showcase Realty have helped my family in our home search in Charlotte. She truly listened to our needs and wants and made sure we do not waste our time looking at houses that are not in our criteria. Nancy is such a professional in selling homes that it was a smooth process. I appreciate all that you did to help us out, thank you! I highly recommend Nancy and her team to anyone in need of real estate service in Charlotte.
Raymond Morris
I share all of the above responses, Ms. Braun was warm and understanding of our needs. She was very professional and responsive to all of our concerns. I commend Showcase Really for having people like her.
Michael Parker
Find out what is your home worth
Take the guesswork out of the calculation! Just answer a few questions…
VIDEO CHANNEL
THE SHOWCASE REALTY TEAM BLOG POSTS
Showcase Realty LLC and Broker/Owner Nancy Braun are Licensed in North Carolina and South Carolina to serve all your housing needs.
AS SEEN ON: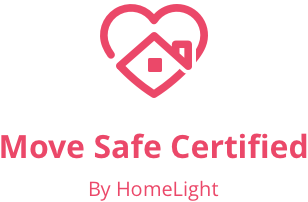 Showcase Realty LLC and Broker/Owner Nancy Braun are Licensed in North Carolina and South Carolina to serve all your housing needs.
HOW CAN WE HELP?
Have a question about selling or buying a home? Whether it is small or complex, we are here to help! Fill out the form below, and a team member will be in touch right away! We are here to serve and help, and we only will send you the information you request, we do not "spam" you! Fill out the form below
We have an A+ Rating on BBB – Better Business Bureau. Click on the BBB Logo to the left to leave us another happy review of our services we rendered to you and your family relocating here to Charlotte NC!
*ask about the conditions
Copyright ® 2016 – 2019 by Nancy Braun | Showcase Realty, LLC * All Rights Reserved*