SEARCH HOMES FOR SALE IN CHARLOTTE NC
Look, We Found Homes You Might Like
---
---
Discover What Our Homebuyers Are Loving About Us.
Michelle D.E.

"I was recommended to Nancy when I first moved to Charlotte and I used her to purchase a new construction townhouse in Ballantyne over 4 years ago. Nancy was great to work with and very knowledgeable. The transaction went very smoothly. In the next year or so we will be looking to purchase a new home and will use Nancy to find a home and we will also, use Nancy as a Property Manager on our two existing homes."
FREE GUIDES
We have tools to empower you.
BUYERS GUIDE
Exclusive. Empowering. Meticulously built to give you the Showcase Buyer Advantage.
CHARLOTTE'S GUIDE
Learn more about the Charlotte area through this exclusively hand-crafted free guide.
---
---
Discover Charlotte Neighborhoods
Charlotte Neighborhood - Uptown
Uptown Charlotte
Live in the heart of Uptown. This is Charlotte's premier neighborhood for residents who prize walkable cities.
Uptown Charlotte is divided into four geographic sections; First Ward, Second Ward, Third Ward, and Fourth Ward.
This booming metropolitan has a little bit of everything to satisfy just about everyone. Day or night, Uptown Charlotte is jumping with excitement.
And just imagine.. you can move here, buy a home here, and live amidst the doers and shakers right here in the heart of Charlotte NC.
Check out the most current homes for sale in Uptown by clicking here.
---
SouthPark
Living in SouthPark is like heaven to your shopping gene! Southpark is famous for the upscale shopping mall and restaurants.
Live close to the center of Charlotte in one of these neighborhoods:
Mountainbrook, Fairmeadows, Beverly Woods, Sharon Woods, Barclay Downs and of course, Foxcroft.
Most of the homes in these subdivisions were built in the 1950s , '60s, and '70s. You will find remodeled ranches, split-levels, and some 3 story French Provencials and Tudors. The homes in Foxcroft sit on 1/2 acre lots. You will find your perfect match in a home in the SouthPark area of Charlotte!
Check out the most current homes for sale in SouthPark by clicking here.
SouthPark in Charlotte ~ The Second Uptown Choice
---
Ballantyne ~ South Charlotte
Ballantyne ~ South Charlotte
Ballantyne is an upscale community where you can find a home on a golf course or away from the noise and city life. Put your feet up and stay a while.
You can choose from condos, townhomes, single family homes to high-end Ballantyne Country Club view homes.
Ballantyne is a showcase master- planned community in South Charlotte located on 2,000 acres of prime land and location.
Executive, luxury, and upscale homes are available at many price points.
Check out the most current homes for sale in Ballantyne by clicking here.
---
Myers Park
Drive down winding roads through some of the most elegant homes exuding charm with oak-lined streets.
Home to nationally recognized schools, families choose Myers Park because it is minutes from Uptown with a neighborly feel. We are walking distance to parks, schools, restaurants, etc.
Some of these homes and landmarks are on the National Register of Historic Places.
Dreaming of living in a home full of history.. a home with a story for you to discover... find one built in the 1900s today.
Check out the most current homes for sale in Myers Park by clicking here.
Myers Park ~ Home to History and Great Schools
Lake Park in Union County
Lake Park ~ Union County
Traveling about 15 miles from downtown Charlotte you will find very reasonably priced homes for sale in Lake Park.
Lake Park has traditional single family homes, care-free patio homes, townhouse, condominiums, and some new construction.
Residents enjoy outdoor living in Lake Park. Walk along tree-lined streets which contain unique monuments and gazebos to mark the various neighborhoods in Lake Park.
Home town feel, great prices, and a well thought our home variety await you!
Check out the most current homes for sale in Lake Park by clicking here.
---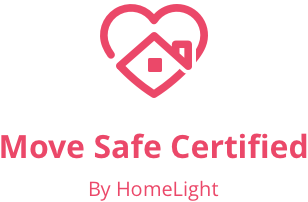 Showcase Realty LLC and Broker/Owner Nancy Braun are Licensed in North Carolina and South Carolina to serve all your housing needs.
---
---
---
---
---
1430 S Mint St STE 106, Charlotte, NC 28203

---
Monday - Friday: 09:00AM - 06:00PM
Saturday - Sunday: 09:00AM - 05:00PM
---
Monday - Friday 9:00am-7:00pm and Saturday - Sunday 9:00am-5:00pm
---