We Sell Ballantyne ~ South ~ Our Experience Benefits You!
Ballantyne ~ South Charlotte Has Everything You Dream Of!
Ballantyne Country Club is a gorgeous residential community. Set against the backdrop of golf style landscapes and lush wooded areas, it offers resort-quality amenities.
Ballantyne Country Club is home to a diverse group of people. Families of every ethnicity, size, and age range find a peaceful living environment within its gates.

Ballantyne is a member-owned equity club. Members have unrestricted access to the wide range of on-site recreational amenities which include the following:

• 18-hole golf course designed by Rees Jones and managed by Troon Golf

• 45,000 square foot Main Clubhouse

• Five Swimming Pools

• Junior Golf Academy

• Practice greens and short game area

• Numerous club-sponsored events and tournaments, along with several golf associations
• Active junior and adult tennis programs, league play, clinics, private instruction and more

• Tennis Pro Shop

• Multiple Dining and Meeting Spaces

• Fitness facilities

• Teen center

• Childcare services

• Calendar Filled with Events for Members of All Ages Throughout the Year
Students living in the club have access to some of the city's best private and public schools. Public school students in Ballantyne Country Club attend some the top schools in the Charlotte-Mecklenburg School System. Private schools in and around Ballantyne include British American School of Charlotte, Charlotte Country Day School, Charlotte Latin School, United Faith Christian Academy, and South Charlotte Baptist Academy.

The homes for sale in the community vary in size, color, landscaping, and architecture and are fully customized to meet the desires of the home-buyer. Here you'll find homes ranging from 2,200 square feet to more than 10,000 square feet.

Prices typically range from $500,000 to $3 million. This peaceful community offers a variety of home styles, including Old World, Transitional, French provincial, Tudors, Craftsman, Rustic, Georgian, and Mediterranean.

Relative to other South Charlotte neighborhoods, the homes at Ballantyne Country Club are much newer. Most were built during the 1990s to present day. The homes are spacious and elegant. They also come with all the modern conveniences residents have come to expect from any Ballantyne neighborhood.
**In case you cannot view this video here, please click the link below to view Ballantyne Country Club on my YouTube channel: https://youtu.be/-Tx6RlSjoq4**
---
---
At Showcase Realty, we want you to know that we have a vested interest in helping you get the best possible home, a home that you will love and enjoy for years to come. You will not have to worry or second guess about the home's value, environment, inner workings or process of purchase when you work with our top real estate agents. If you decide you don't like your home, we will sell it for free.*

Call Showcase Realty and let our Ballantyne ~ South Charlotte real estate agents help you sell your home and move into your new dream home in the Ballantyne ~ South Charlotte area. With Showcase Realty, your home is guaranteed to sell within 120 days or we will pay you $2,500.*
*Some conditions apply
---
Showcase Realty LLC and Broker/Owner Nancy Braun are Licensed in North Carolina and South Carolina to serve all your housing needs.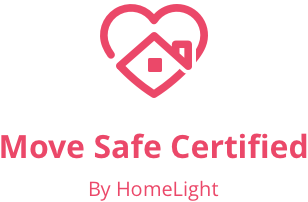 Showcase Realty LLC and Broker/Owner Nancy Braun are Licensed in North Carolina and South Carolina to serve all your housing needs.
---
---
1430 S. Mint St. Suite 106 Charlotte NC 28203 USA
---
Monday - Friday 8:30am-6:00pm and Saturday 9:00am-5:00pm
---
Monday - Friday 8:00am-7:00pm and Saturday - Sunday 9:00am-5:00pm